New Puppy Guidelines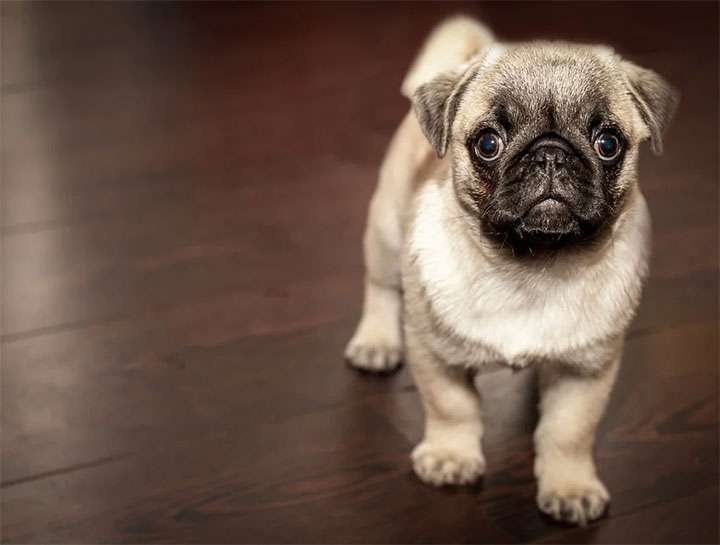 April 3, 2020
Dogs can be an enriching part of anyone's life. With modern veterinary medical techniques and vaccinations, our goal is to allow each puppy to live well into their teens. In order to ensure that your new puppy has a long healthy, productive life, we recommend the following health maintenance schedule:
As soon as your new pet arrives, have it immediately examined by one of our veterinarians to determine if there are any birth defects or signs of illness that may have been passed on from the parents.

Vaccinations against the common puppy diseases Distemper and Parvovirus should be started at 8 weeks and continued every 3 weeks until 16 weeks. These booster vaccines are necessary because each puppy's immune system matures at different rates and to overcome interference from the antibodies passed from the mother to protect the puppy at birth. Without boosters, a single vaccine is inadequate. Our veterinarians will help determine all necessary vaccines to ensure the health of your puppy.

Also at either the 8 or 11 week appointment your pet will be given a Bordetella (Kennel Cough) vaccine. This vaccine doesn't need to be boostered.

Rabies vaccination is given at 4 months of age.

Deworming generally starts at 6 - 8 weeks of age and two doses of a general dewormer are given three weeks apart. A fecal test is recommended at every visit until your puppy is 16 weeks old to test for intestinal parasites. Our dewormer treats for the two most common parasites (Roundworms and Hookworms). If other parasites are seen on fecal test then additional dewormings may be needed.

Once-a-month heartworm preventative is begun at the first visit and is continued monthly for the life of the puppy. It only takes a single mosquito bite to rob your pet of a long, healthy life — protect your loved one. We recommend Heartguard as our preventative of choice. Rough Collies should not get Heartguard as they are very sensitive to the active ingredient. See the heartworm disease section for more information.

Once-a-month flea preventative should begin at 8 weeks of age. If your puppy has fleas at a younger age we can get rid of them with a different protocol, but the monthly preventative should not be used on puppies younger than 8 weeks. The monthly preventative should be used from April/May to the first frost (November/December).

Be cautious with over the counter flea medications. Consult your veterinarian first if you are considering using one.

We strongly recommend spaying or neutering your pet around 6 months of age. For large breed dogs, there are new studies that recommend spaying or neutering at 8 - 10 months of age. Ask your veterinarian about the appropriate age for you to spay or neuter your pet. This not only prevents unwanted pregnancies, but also decreases your puppy's likelihood of developing breast, ovarian, uterine and testicular cancer and uterine infections. Read the "Spaying and Neutering Your Pet" section for further information.

A good diet is essential to your puppy's development. We recommend Science Diet or Purina puppy foods for the first critical year. The benefits of a premium diet are very important.
Important note for large breed puppies and breeds predisposed to developing hip dysplasia:
We strongly recommend that all puppies predisposed to developing hip dysplasia (i.e., Labs, German Shepherds, Rottweilers, Golden Retrievers, Bulldogs, etc.) should be placed on Large Breed puppy food. This diet is specially formulated to have lower levels of protein and calcium than traditional puppy foods. This slows their bone growth to prevent hip dysplasia and other bone diseases. Also, it is very good medicine to take x-rays of your large breed dog's hips while under anesthesia for its spay or neuter procedure. This gives us a good baseline to compare to later on in life if your pet displays clinical signs of hip dysplasia.
There are also other vaccines for Lyme disease and Leptospirosis that we use only in specific circumstances. Ask your veterinarian if your dog needs either of these vaccines.
By following these simple guidelines, you will greatly enhance the enjoyment that both you and your pet will experience.