GVPH Toy Drive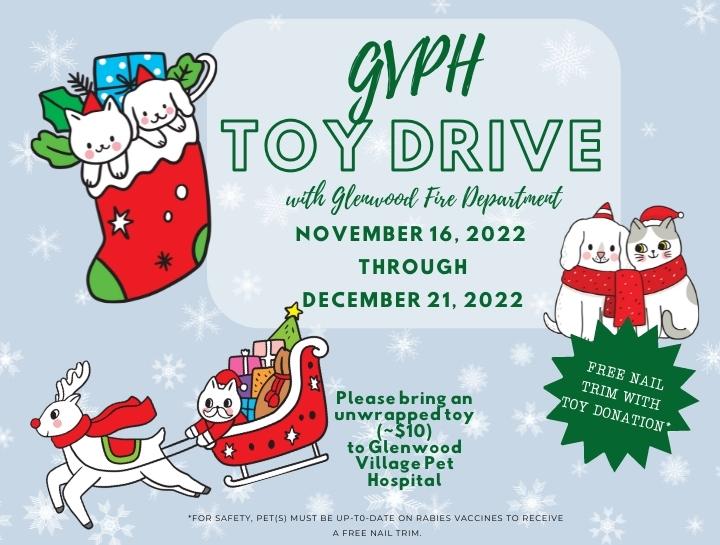 November 16, 2022
We are very excited to announce that we will once again be hosting a Toy Drive along with the Glenwood Fire Department!
We will be accepting donations of unwrapped toys (approximately $10 in value) that will be given to Glenwood area children for the holidays.
If you wish to donate, you may do so by dropping off your gift of choice to Glenwood Village Pet Hospital during business hours.
As a special thank you for your generous donation to our community children, we will be giving a voucher for a free nail trim with each donation. Please note that for safety reasons, pets must be up-to-date on vaccines in order to receive their free nail trim.
We thank you so much for participating in this heartwarming community event with us! If you have any questions, please give us at call at (708) 758-2400.