Pet Dental Health and Home Care Tips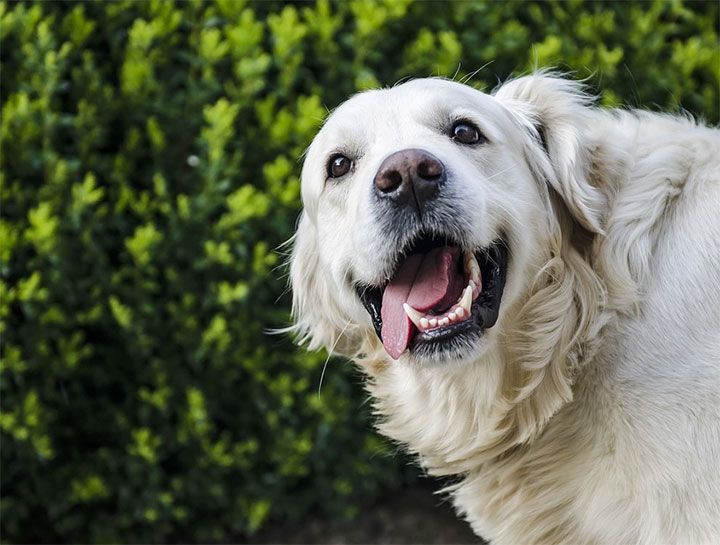 February 1, 2020
Imagine how your teeth would look and feel if you did not brush them routinely. What if you never brushed them at all? Not a pleasant thought, but this is a reality for many pets. Unless you are regularly providing some form of dental care for your pet, you are neglecting an important part of your pet's overall health.
Periodontal or gum disease is one of the most common problems seen by veterinarians. Periodontal disease is known as the "silent disease" because of its slow, progressive nature. Bad breath, loose teeth, and bleeding gums are some of the early signs, but periodontal disease can cause weight loss, serious generalized infections, kidney, bladder and even heart-valve infections.
Periodontal disease begins when plaque and tartar are allowed to build up on the teeth. Plaque harbors bacteria, which cause the infection and subsequent gum inflammation and recession. In severe cases, the plaque has become so large and mineralized that we call it calculus. The gum continues to recede, exposing the tooth root beneath the crown. This can cause pain and discomfort, which leads to decreased appetite. Eventually, the tooth will die and fall out.
Home dental care is easy for you and your pet. A word of caution: Do not use human toothpaste or baking soda to clean pets' teeth. Human toothpastes contain ingredients that may cause gastric upset and foaming at the mouth. The high sodium levels in baking soda may cause problems in some animals, especially those with a heart condition.
Brush Your Pet's Teeth at Home
There are two common methods for cleaning your pet's teeth at home:
Brushing
Antimicrobial rinses
Brushing is accomplished by using enzymatic toothpastes, which do the cleaning for you. We recommend using a soft finger brushette or toothbrush for applying the toothpaste.
Use a gradual approach to brushing:
Rub your pet's face with the brush for a few days to accustom the pet to the sight and smell of the brush;
Slowly begin to rub the gums for a few days;
Finally, add the dentrifice and rub it on the outside surfaces of the teeth.
Brushing 1-2 times a week will save you and your pet future problems. An acceptable alternative to brushing is oral rinses such as oxyfresh pet oral hygiene solution.
We recommend starting a home dental program while the puppy or kitten is still young. It is important to have a veterinarian examine your pet's teeth yearly to determine if a professional cleaning is warranted. Your effort at home, yearly checkups, and professional cleanings make up your pets dental program. Dental care is the easiest way to ensuring that your pet enjoys a long, healthy, productive life.