Thinking of Buying a Puppy?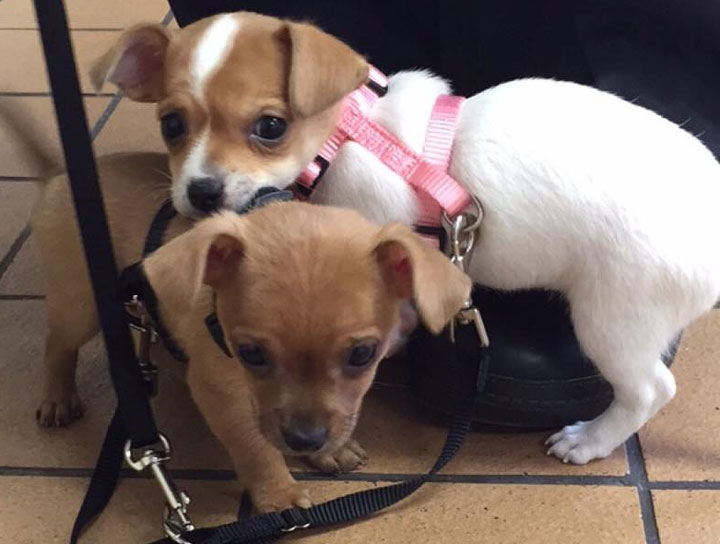 June 15, 2020
Here Are Some Things To Consider
Congratulations! You are thinking of inviting a dog into your home as part of your family. A dog can bring much happiness and companionship for many years, and the choice of a dog is an important one. Do not be tempted to purchase a dog impulsively. Take your time, and do your homework.
Dog breeds are as unique as you and I. Different breeds require various exercise routines, grooming, feeding and medical attention. When looking for your breed of choice, we urge you to consider the following prior to making your selection of breed:
What type of dog best suits your life style? Different breeds, sizes and temperaments of dogs will influence the type of care and amount of exercise required. Be honest about your ability to provide an appropriate environment for the type of dog that you are considering.
Where do you wish to obtain your dog, and is it a reputable source?
Before deciding on a dog, have you obtained information regarding health, genetic and behavioral problems that may impact its well-being?
Please contact your local Humane Society or adoption agency for adoptable breeds. If you are unsuccessful locating the breed of choice, try to contact a reputable breeder. This information we provide here will assist you in locating the right breeder for you.
Avoid Purchasing a Dog from a Puppy Mill
A puppy mill is defined as a high-volume, sub-standard dog breeding operation, which sells purebred or mixed breed dogs, to unsuspecting buyers. Some of the characteristics common to puppy mills are:
Sub-standard health and/or environmental issues;
Sub-standard animal care, treatment and/or socialization;
Sub-standard breeding practices which lead to genetic defects or hereditary disorders;
Erroneous or falsified certificates of registration, pedigrees, and/or genetic background.
Assessment of the Facility/Environment
A clean and sanitary environment fosters healthy dogs.
Does the breeder/pet store provide access to the facilities where the dogs are housed?
Is the facility clean?
Are food and water available in the dogs' environment?
Are references supplied upon request?
Has the breeder/pet store asked pertinent questions to ensure the compatibility of you (the buyer) and the dog?
In the case of a breeding establishment, is the mother/father on the premises and available for you to see?
How many litters does the mother have yearly?
How many different breeds are the breeders breeding at one time?
Health Issues and Physical Appearance of the Dog
Healthy well-socialized puppies have an active, open and friendly disposition. Avoid puppies that are overly shy and fearful.
Do the dogs have good dispositions?
Do the dogs appear to be in good health?
Do any of the dogs exhibit any of the following signs:

Fleas?
Thin body condition?
Pot Belly?
Lethargy?
Diarrhea or stained hair around the anus?
Cough?
Discharge from the eyes or nose?

Are copies of health, vaccination certificates and documentation of the dog's last visit to the veterinarian available for you to see?
In addition to the above, when dealing with a breeder, is documentation available confirming formal health certificates for both parents? (Such information is required to reduce the likelihood of transmissible diseases and genetic disorder (OFA Certification).
Issues at the Time of Sale
Buyer Beware! Proper documentation protects you and your dog.
Does the breeder provide a bill of sale, listing:
Date of purchase?
Names of the buyer and seller?
Description of the dog?
Purchase price?
A bill of sale stating that the dog is a pure bred and naming the breed?
Confirmation the dog has been permanently and uniquely identified (microchip or tattoo)?
Confirmation of a valid certificate of registration of the parents, litter (when applicable) and dog that you are purchasing?
The total purchase price of the dog?
Does the breeder provide a written guarantee that lists:
Specific details of pet return or compensation arrangements in the event of a health problem/illness and any time frame that apply?
What is expected of the buyer (i.e., exam by a veterinarian within a certain time frame)?
Quarantine
When bringing a new puppy into your home, please keep it separated from your other pets until it has been seen by a veterinarian. This will help prevent the spreading of any possible illnesses.
Good Luck with your search for your ideal pet. If we can answer any further questions for you please do not hesitate to contact us. We look forward to continuing to care for you and your pet.