Itching in Dogs and Cats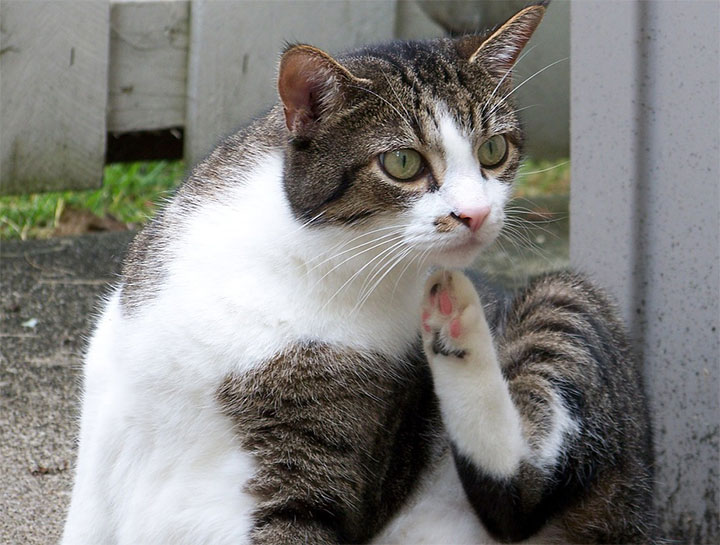 March 6, 2019
Itching is a common problem in both dogs and cats, but especially dogs; it can be discomforting to the pet and unnerving to the pet owner. It often leads to more serious secondary conditions such as "hot spots," skin and ear infections, and dry, flaky skin.
It must be emphasized that itching can have many causes. While quick fixes are uncommon, there are many diagnostic and therapeutic techniques to help minimize your pet's discomfort.
Some Common Causes of Itching in Pets:
Fleas — the most common reason for itching in dogs and cats is flea infection and flea allergies. It is of utmost importance to control fleas on your animal to help eliminate this problem. Your veterinarian can advise you on the best flea control products currently available. We recommend Frontline Plus as the best flea product to use.
Atopy — is a term referring to allergies caused by inhalants such as pollens, dust and environmental pollutants.
Food Allergies — can develop in any pet, at any age, regardless of the type of diet. About 10-15% of all allergic dermatitis cases have this as a component.
Ectoparasites — such as mange mites can cause severe itching in dogs and sometimes cats. Depending on the type of mite present, this condition may or may not be contagious to other animals, including humans. Your veterinarian will perform skin scrapes to diagnose this condition.
Consult your veterinarian to diagnose the cause and determine the proper treatment for your pet's itching. While there are no quick fixes for most skin diseases, we can, with diligence, alleviate most pets' discomfort. This requires prompt and early treatment to ensure that your pet returns to normal as quickly as possible.